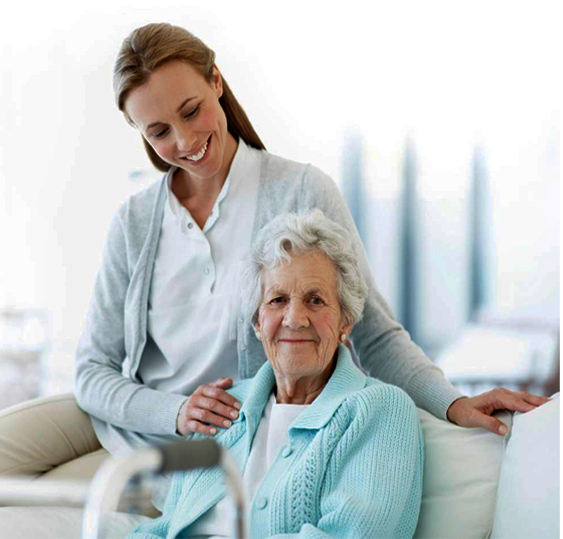 About Us
Welcome To Relevant Home Care, Inc.
Relevant Home Care Incorporated is a unique and modern agency that envisions a world where care providers and care seekers fully understand the compassion of the services provided and get the best out of it. We have been in this sector for over a decade and have worked with multi-dimensional care needs. Over the years we have gathered the expertise to handle care issues more vibrantly and vie for simple, logical and appropriate setting to disburse our care goals.
We take pride in hiring the best employees, empowering them with enough tools to excel in the workplace and provide them with all the support they need to go the extra mile to make lives better. We are a tech-driven agency. This enables us to add extra security level in the information we collect and provide more secure way of communication.
RHC is an innovative Home Care Agency serving consumers who need home care services in a culturally appropriate manner by matching the Personal Care Service Providers that can provide an excellent quality of care. We screen all of our employees and complete a criminal background check, driving record check, FBI Background Checks and national sex offender record checks before hiring them and then they go through the training and orientation and participate in an ongoing training program. At RHC, compassion is a requirement for all employees and the agency trains, evaluates and reviews performance standards on a regular basis to remain upbeat. We understand the importance of independent living for our consumers, and we strive to provide all the support needed to attain the independence to the best. Care professionals at RHC will have enough knowledge and experience in this field before they directly work with the clients.
Relevant Home Care is licensed by the Pennsylvania Department of Health and proud member of Pennsylvania Home Care Assiciation.
States We Serve:
Our Mission Statement
To provide incomparable and culturally appropriate home care services to all consumers with quality home care professionals and care services.
Vision Statement
With our dedicated, passionate and high energy care professionals, RHC will be an innovative and holistic home care agency. We will strive to provide the best quality home care services in a culturally appropriate setting with optimum service stratification to our consumers. While empowering our care professionals with relevant education and training, we will focus on dispensing excellent care to our consumers. We will recruit diverse group of care givers to fulfill the shortage of quality care givers and enable elderly and chronically sick individuals to live as independently as possible in the comfort of their own homes.
Non-Discriminatory Policy
RHC is an equal opportunity In Home Care services provider and employer. RHC does not discriminate against any person on the basis of race, color, national origin, disability or age in admission, treatment, or participation in its programs, services and activities, or its employment.